Villas in Crete for rent. Holiday villas in Crete, Greece.Villas in Crete with private pools.
Important message
We're perhaps facing the hardest challenge of the last hundred years for the human race. A virus has created a threat that seemed extremely remote for the western world, is now looming in a way we couldn't imagine.
In the past, humanity faced equal, if not greater, pandemics. Despite them though humanity survived and evolved. In the same way, we will also overcome. The only thing we need to do, as responsible citizens, is to keep and follow the measures and instructions given to us by the experts.
At some point, this nightmare will end. Until then we should take care of ourselves and our loved ones. Many had planned their summer vacations only to be forced to cancel their trip for these next couple of months, or even more.
We can't let this get us down. Fear and sadness or regret don't help. Instead, protect yourselves. For now, "stay at home" and stay safe!
Consider this an opportunity to do all the things we've had to put aside in order to work and rush to the rhythm of daily life.
Let's devote time to ourselves, since we don't have too many more options. And let's think of all the things we will do when all this is over!
Are you thinking of Crete? If so, we invite you to read more articles from our blog.
Let your mind fly you to Crete.
Dream of a gorgeous beach there. Listen to the gentle sound of the waves against the golden sand.
Summer is not far away: scientists are estimating that the increase in temperature will help eradicate the virus, as is the case with similar ones.
So dream away! Find yourself in a warm summer night in the yard of a villa in Crete, having a barbecue with your friends or family. Imagine yourself carefree and resting, recharging after having successfully beat the challenge we're all struggling with now.
Think positively. Protect yourselves. Dream.
Our plans are not canceled- they're simply paused, and they can wait…
Until then, stay safe and be careful!
We remain at your disposal for any question or comment.
Take care!

HOLIDAY VILLAS IN CRETE
Why book a villa with us?
---
We pride ourselves on service!
  We specialize in actually listening to you and getting to know you: this way we tailor your vacation plan for you, rather than attempt to shoehorn you in a pre-made vacation plan we'll attempt to dress as personalized.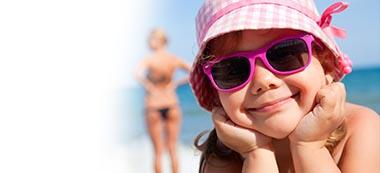 If you book with us, we will guarantee a truly custom made vacation plan complete with coordination support as well as support in unforeseen situations that might occur during travel.

Our service is custom made and personalized to your specific requirements and parameters. Based on those, we will give you our unbiased, substantiated offer of vacation plans with links and capacity for you to confirm the research we did for you.
Our communications are simple, straight-forward and no-nonsense: we will give you the straight up truth about everything you wish to know about your destination, the available holiday villas and assorted rental options as well as additional advice as needed. Book with us, and enjoy your vacations with the peace of mind that comes with knowing we will have your back in all situations, predictable or not.
Let us surprise you!
No extra or hidden fees! No strings attached. Talk to us now for a free offer! Let us surprise you!
We promote villas in Crete for rent. We are here to help you book your dream villa and to plan your vacation in Crete.No extra fees, no strings attached!