Herakleion Archaeological Museum: Your Intro to Cretan History!
For the lovers of history throughout the ages, there's no better place to start immersing yourself in Crete's lush and millennia-old history than the Herakleion Archaeological Museum.
The museum boasts innumerable stunning artifacts and treasures to peruse, beginning with the Minoan period and all the way to the Romans, so much so that you should invest more than an hour going through it. There you will find stunning wall paintings, several items of daily life, statues and ceremonial objects as well as jewelry and curiosities. Each item is showcased meticulously and with a good description and analysis, which means that you can navigate the museum and learn and enjoy the exhibitions even if you don't book a guide for it. The experience is on par with all top-tier museums of the world such as the British Museum.
The incredible collection that many guests feel the need to visit twice to full enjoy also features well rounded and informative introductions in English to each historical era, as well as a suggested route through the museum to better enjoy and absorb the vast array of rare finds and key exhibits.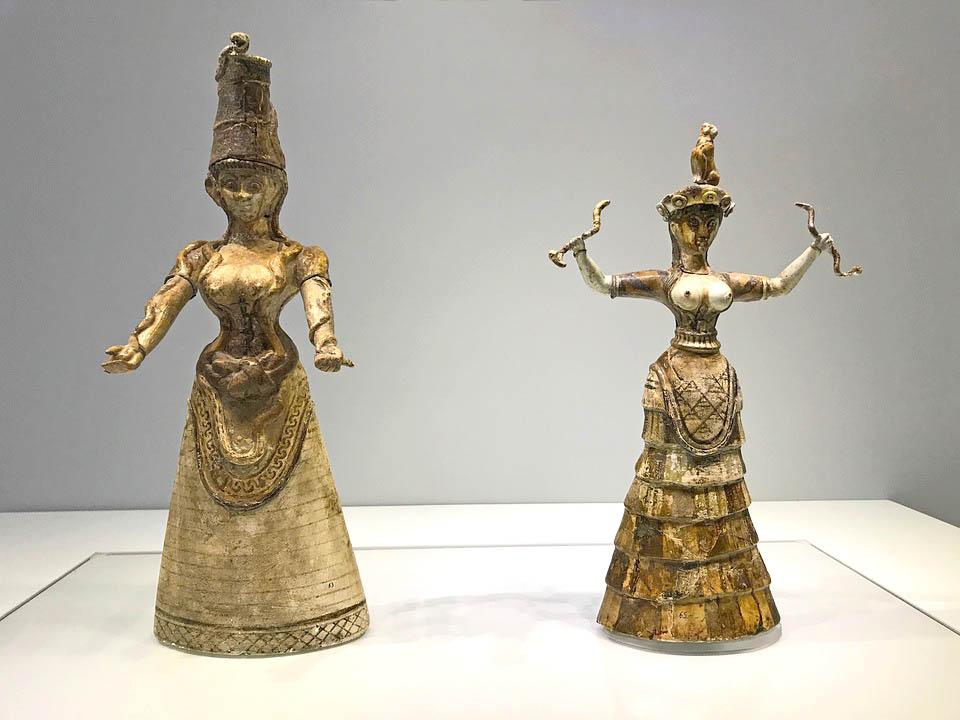 The museum is well organized to give you a fun, educational and exciting experience no matter how little or how long you decide to spend walking through its halls. Its modern, well-illuminated and air conditioned rooms will provide you with the comfort required to enjoy the many collections without tiring yourself. Each exhibit will leave you with a lasting impression, and the sense of having walked through the beginnings of European History. It is a good idea to use the time you can least enjoy outside to enter it, such as the peak of noon when the sun is too scorching or in the evening when there are fewer guests and more opportunity to enjoy all exhibits at your leisure. The museum allows for photography, so you have a unique chance to create your own personal collection of photos from each and every stunning display!
The visit to the Herakleion Archaeological Museum can be well combined with a visit to the ancient Minoan Palace of Knossos, which will bring even more context to everything you will have seen in the Museum, so it's highly recommended to visit the Museum first and then go to the site.
The consensus is unanimous- a visit to the Herakleion Archaeological Museum is a must-see, a cultural and historical journey that you shouldn't allow yourself to miss!
[This article is subject to copyright unless specifically stated otherwise. You may not copy, store, share or redistribute any content by any means mechanical or electronic without the express written consent of the copyright owner.]