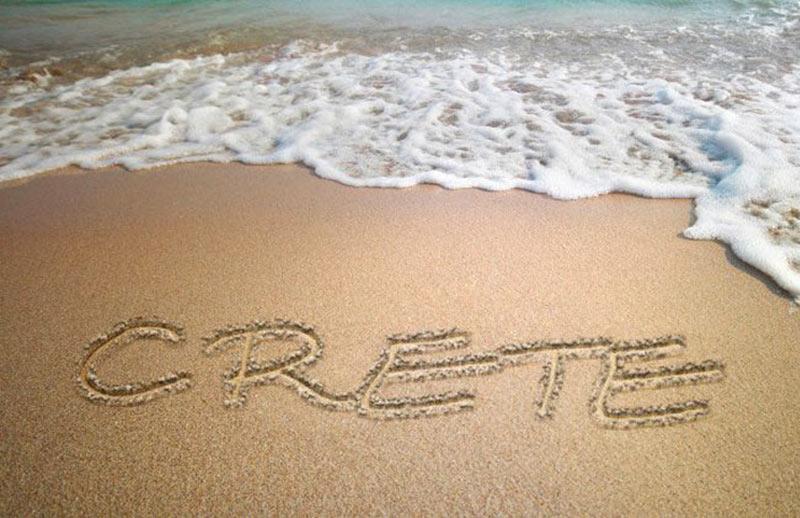 Why vacation in Crete, of all places in the world?
Because there's something for everyone there:
You can bask in its winding sandy beaches under the clear, warm sun as in the Riviera.
You can hike in its mountains as in the Alps.
You can go clubbing from dusk till dawn, as in the Caribbean.
You can do all sorts of water sports, as in Florida.
You can immerse yourself in folklore enmeshed with eons-old history and modernity as in only a handful of other places in the world.
  You cannot just visit Crete– you experience it. From breathing in its air with the aroma of wild herbs and blossoms to admiring its rolling hills, sharp mountaintops and picturesque villages, hearing the crushing waves of the seashore as you taste the succulent treasures of its sea, meadows, fields, orchards and wilderness and feeling the warm sand under your feet, there is no sense that won't be coaxed to experience Crete's wonders.
  If you delight in folklore, history, anthropology or archaeology, Crete has you covered: from the dawn of human civilization to present day, there is something to discover, visit and learn about, as Greece's biggest island has been inhabited by proto-Hellenic and Hellenic peoples, invaders and migrant populations without interruption since pre-historic times. You can visit its numerous museums, its famous ancient palaces and many, many more places landmarks of great historical importance.
  If you delight in meeting people, then Crete is the choice for you: renowned for their hospitality and openness, Cretans welcome visitors with overabundance of food, drink, music and fun. You can't lose your way in Crete- someone will always be more than happy to point you in the right direction and help you just because you're you.
  In Crete your vacation can be cosmopolitan (just try the luxury Venetian Villas in Chania, where its history as a Venetian conquest has been perfectly preserved in the city and its buildings) or it can be casual and low-key, in places that look and feel as if they have never seen a tourist before you (just try Sfakia, Chora, Kato Zakros and several more), and history has all but stood still.
  To be in Crete is to be in the heart of the Aegean, but also in the world's water globe, where a tiny bit of everything beautiful the earth has created is featured, where ancient history, medieval times and modernity exist, living and breathing, for you to explore and where you will be celebrated just for being who you are.
Enjoy Crete, live it to the fullest!
Disclaimer: The article (text)  is subject to copyright unless specifically stated otherwise. You may not copy, store, share or redistribute any content by any means mechanical or electronic without the express written consent of the copyright owner.