Balos lagoon, the seventh most beautiful beach in Europe.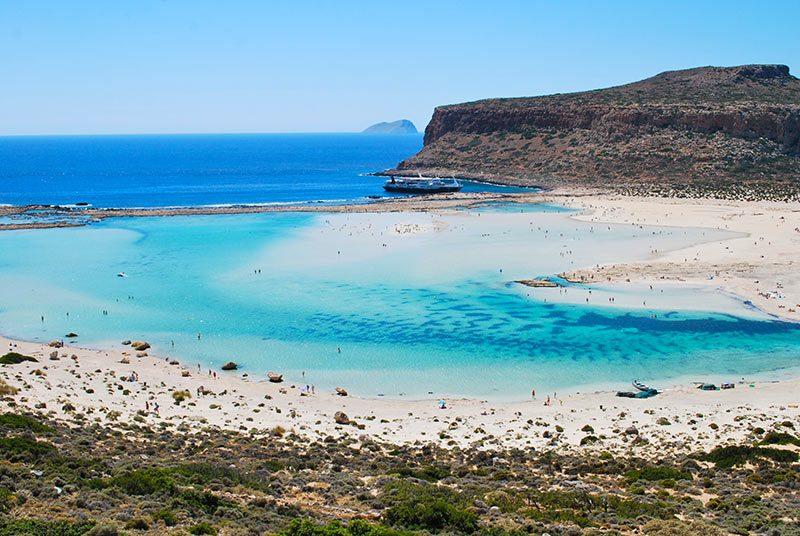 Balos lagoon is one of its most popular sites that worth visiting in Crete. According to tripadvisor™ members reviews, Balos is the seventh most beautiful beach in Europe.
Balos lagoon is located in north-west Crete on the Gramvousa peninsula. The sea is shallow and warm, ideal for small children, the sand is white and in many places has a charming pinkish color because of millions of shells crushed. We suggest you to visit it early in the morning. The reflections of the turquoise water colors are magical.
Moreover, the area is a shelter for the protected monk seal and the sea turtle caretta caretta and is protected under Natura 2000 program (EU).On the beach of Balos itself there are not many amenities. So, keep in mind to bring with you cold water and probably some snacks for kids.
Balos beach is not always quiet. Especially during high season do not be surprised if you see Balos beach become suddenly crowded in the afternoon. The main reason for that is not only because Balos beach is popular for day trips and because of its unique natural beauty, but also because the boat docks at the pier of Balos beach.
Most people prefer the beach that is on the left side of the bay, because the sea is deeper there. On the beach that is on the right side the water is shallow and you have to walk if you want to swim. Kids love it because the water is clear and you can see the bottom of the sea and the fishes.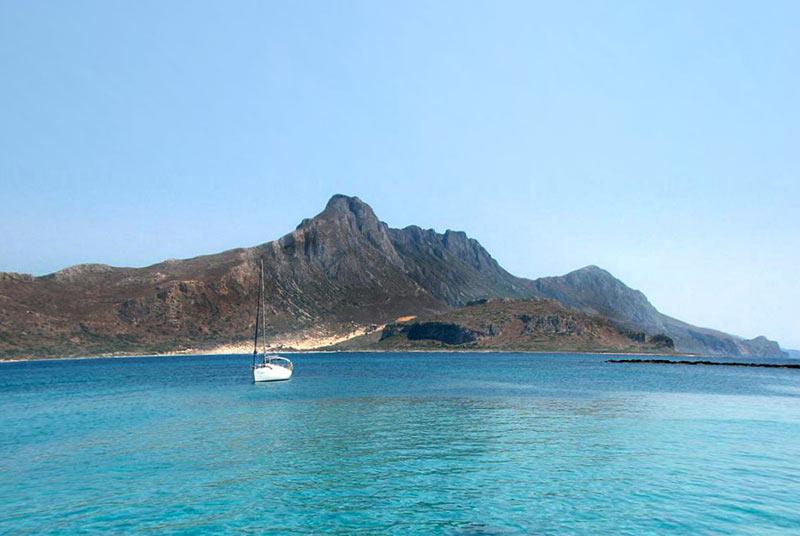 How to get there:
By car. The road is not suitable for all cars. You will also have to walk more than half an hour in order to arrive on the beach.
By boat. It is the easiest way to go there. The starting point of the boat is Kissamos.
Misc:
Near the beach of Balos there is a beautiful small old church that dates from the 19th century. You can visit the interior of the church and burn a candle inside if you want.