Seitan Limania – A visit to the Devil Ports!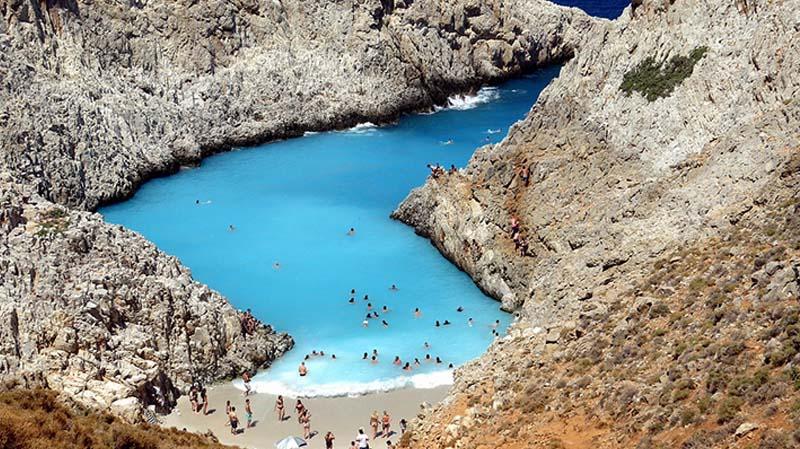 If you are feeling adventurous, and you know how to be prepared, then do not miss the chance to visit Seitan Limania. Once upon a time they were a well-guarded secret of the locals, and only the very special few could visit and enjoy them. But now, they are quickly gaining in renoun (or infamy?) and more and more visitors seek them out.
And not without good reason!
Despite their name having a Turkish origin (probably a remnant from Crete's Turkish occupation) and meaning 'ports of the devil', they are actually a slice of heaven packaged in one of the most intriguing land formations for a beach you will find!
You will find them about 20 klm from the city of Chania. Look for the church of St. Spyridon and all the way to the gate of Seitan Ports. At the edge of the rock formation of Akrotiri peninsula, you will see strips of sea roll in through the rock, creating tiny bays. You will need to be careful walking through and looking at the bays as it's a relatively steep walk downwards. In one of those bays, you will find the well-hidden beach as your reward.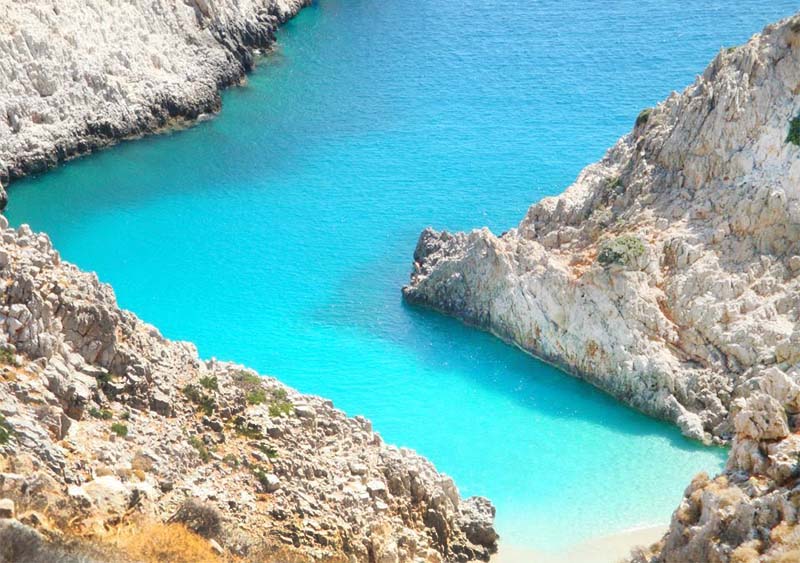 The sea color will take your breath away! Be prepared as there is no service or organization in the beach, so bring your own water and food to enjoy there. Always remember, upon your return, leave nothing but footprints!
This article is subject to copyright unless specifically stated otherwise. You may not copy, store, share or redistribute any content by any means mechanical or electronic without the express written consent of the copyright owner.