Visit Gouves Village in Crete!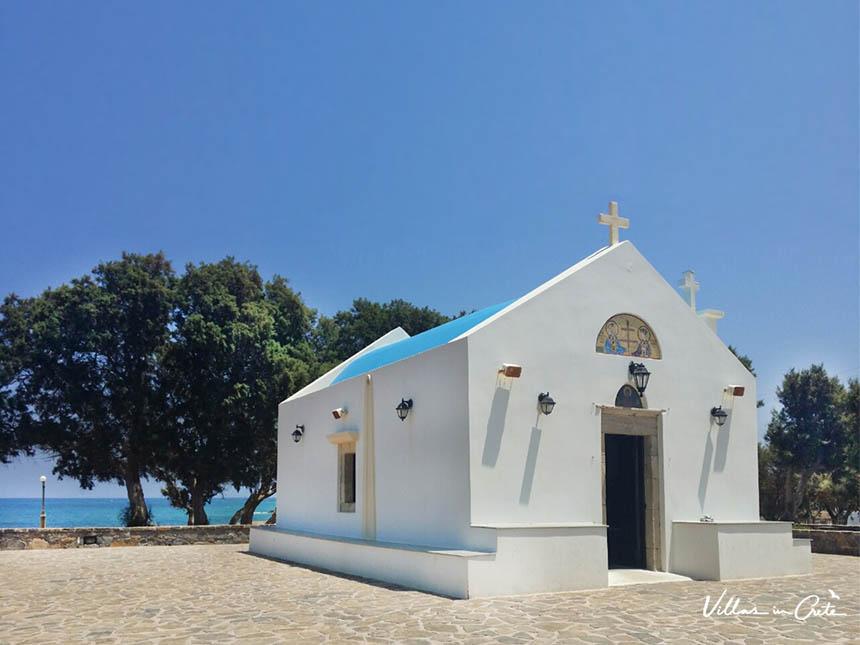 The area of Gouves and its villages is the perfect tourist paradise! And that is because while there are a lot of services, venues and hotels created specifically for tourists in the area, Gouves still manages to balance out this meticulous preparation for entertaining and serving guests with the quiet and authenticity of a traditional Cretan area. So in short, Gouves has the best of everything, laid out for you to enjoy.
 Specifically, Gouves area has two villages, the Upper Gouves village (Ano Gouves) and the Lower Gouves village (Kato Gouves). Kato Gouves is the one with the highest level of tourist infrastructure and support, with facilities ranging from medical stations, pharmacies and ATMs to a wide assortment of food outlets (restaurants, tavernas and fast food venues) serving a wide array of food, from the traditional to multi-ethnic, such as Asian cuisine.
 Along the way to Kato Gouves you will also be able to peruse and have your pick of sandy lush beaches to enjoy your sunbathing and seaside. Many of them are discreetly organized or fully organized, complete with equipment for water sports and other sea-centered fun.
 The upper village on the other hand (Ano Gouves) is where you want to go if you want even higher a level of local colour and authenticity. The village is very traditional, with narrow winding slab-laid streets and traditional architecture which you can enjoy while sipping your coffee at the traditional coffee shops. During weekends it's very likely that you'll be treated to a glimpse of some Greek ceremony or other, from weddings to baptismals, and all the little traditions to be had regarding them in Crete! While you are there, you should also not miss visiting the Church of St. Constantine, situated in a pine forest very close to the sea.
 Lastly, if you like natural history and nature's wonders, you shouldn't miss out on visiting the Cave of Aghia Paraskevi in the area of Skotino in Gouves. It is one of the biggest caves of Heraklion and it features an impressive arched entry with the ruins of an ancient old church to the side (hence its name). Once inside you will be treated to several chambers featuring masses of stalagmites that look like different shapes. They're like abstract sculptures of animals and people. You will also be shown the chambers where in antiquity there were sacrifices made and assorted libations for the dead as well as assorted findings from worshippers over the eons of antiquity.
follow villas in crete on facebook
Disclaimer: The article (text)  is subject to copyright unless specifically stated otherwise. You may not copy, store, share or redistribute any content by any means mechanical or electronic without the express written consent of the copyright owner.